This post brought to you by Duck Brand provided by ShurTech Brands, LLC. All opinions are 100% mine.
I've showed you how easy it can be to create some Holiday decor or an inexpensive, yet colorful gift using EZ Start Printed Packaging Tape now I want to share my idea for a Kids Gingerbread house that won't give anyone a toothache. 
Supplies
Cardboard or Posterboard in any color. We stuck with brown and white. 
EZ Start Printed Packaging Tape - peppermint pattern
Scissors, glue, stickers, markers, etc - any craft supplies that you might have at your house that your kids can dive into with their imagination and create with! 
Hot Glue - optional
The size of pieces you cut for the walls can be whatever size you'd like as long as your cardboard or poster board will support the structure and roof in the end. Cut 4 pieces all the same size for the walls and 2 for the roof. Connect the 4 wall pieces using the Peppermint tape. It instantly adds color and pattern and make it easily workable with little hands.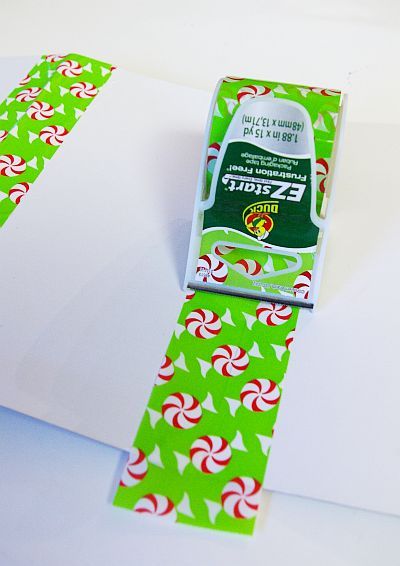 Because it's taped, now your structure can be "folded" flat to add the details. Let your kids color, glue, paint - even use more EZ Start Printed Packaging Tape to add windows, a doors, and other decorative details. The Holiday tape comes in another pattern too - ornaments!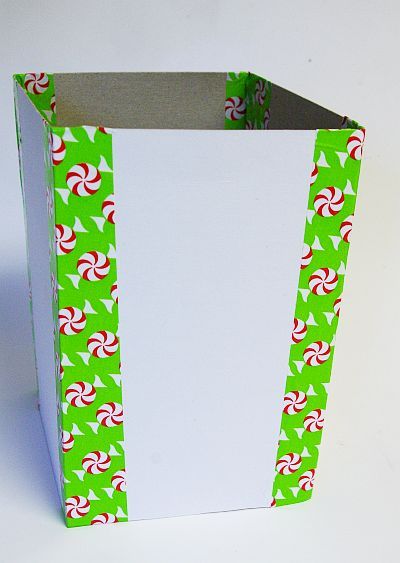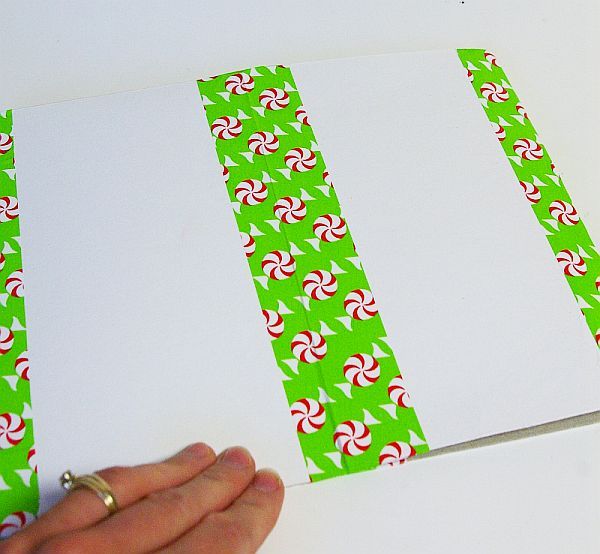 Folding it flat makes it easy for little hands to decorate. They can have a front, back and 2 sides. Let them glue on the details or for a quicker drying time you can use a hot glue gun too.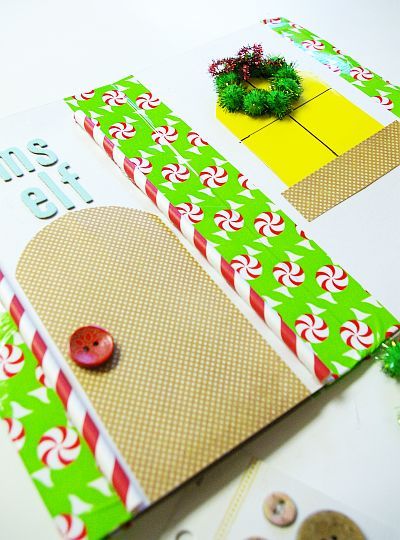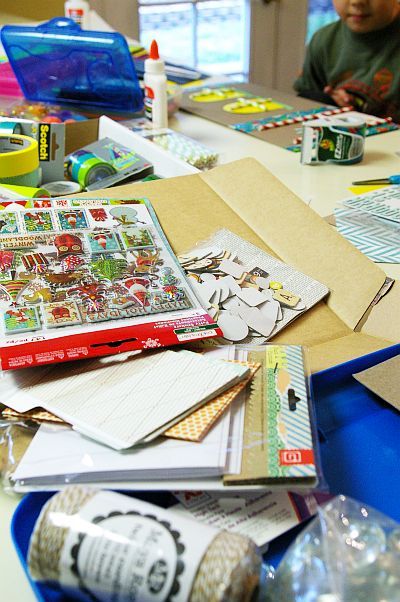 TheEZ Start Printed Packaging Tape adds cheer to your Holiday packages. So don't forget about it when shipping this season. It will add an unexpected element to your packages (I share how cute my packages were on Instagram last week!). Then you can use it for other fun craft projects like this one! 
Follow the same process of taping the sides together for the roof. Decorate and use the tape or hot glue to attach the roof to the house structure!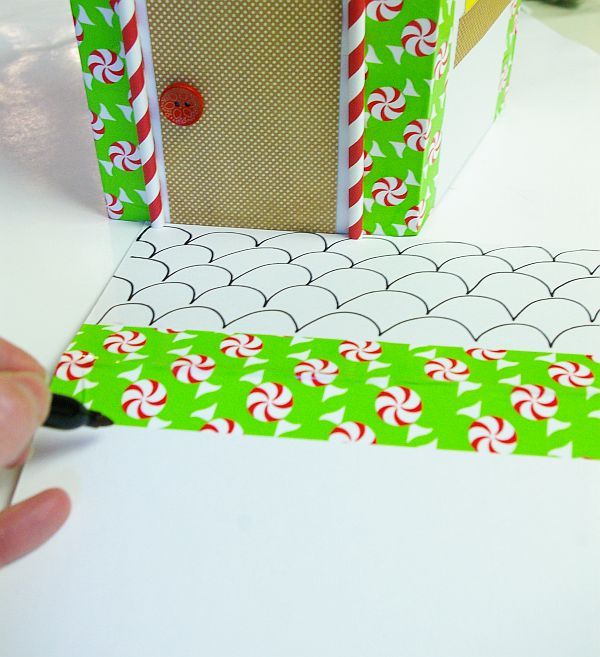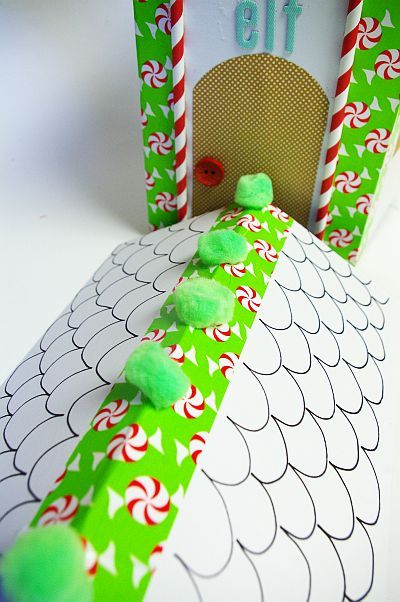 It's a fun way to create Gingerbread houses that are sweet and full of Holiday Cheer without giving anyone too much sugar (winks!) 
I'll be pinning my project and searching for other ones using this fun tape! You can search for and add your own projects and pins with the #EZstart hashtag! Can't wait to see what you create!