Steph from Crafting in the Rain with a wonderful, low mess painting project that you'll have fun doing too!
Start out by drawing or printing some ornament shapes onto white cardstock. Feel free to use the designs we did. Click here to download.
Then set your kids up with some paint and Q-tips.
Have them use one Q-tip for each different color of paint and add dots to the ornaments.
I love using Qtips for paint, because there's no messy rinsing water to deal with.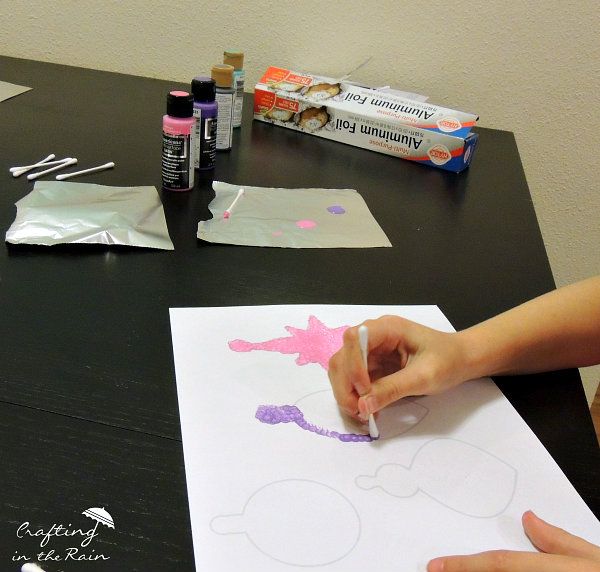 Recognize that your dotted ornaments will look something like this: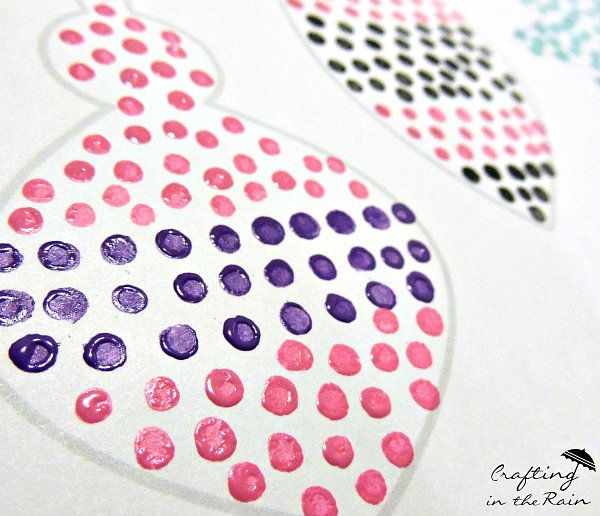 And that your kids will add lines, stripes, and who knows what else. BUT, they will be having fun! And I have learned (and am quite proud of myself for this progress...) that telling your kids HOW to be creative, isn't actually letting them be creative. We often talk about how interesting and fun it is that all of us can have the same supplies and same basic instructions, and still create art that is so different.
When the paint dries, cut the shapes out (or have older kids cut their own) Punch a hole in the top to loop ribbon for hanging on the tree, or string together to hang on the wall.
Helpful hint: If you want the project to go with your other decor, put out paint colors for your kids that match. Otherwise give them complete freedom in their paint choices.
Have you done painting with Qtips before?