One of the great things about blogging is you get a peek into someone else's world. Whether it's crafting, sewing, sharing, struggling, laughing, photography or whatever! Some stop by to just pop in, see what's new. Others like to chat, comment and interact. I welcome all types of visitors to this blog.
BUT.....and here's the

BIG BUT

(*snicker*) there are A LOT of you that leave me a question, or a comment and I would LOVE to respond to personally but you DO NOT have an email address attached to your profile. :(
99% of the comments that were so graciously and lovingly posted on my blog last week I went to personally respond to YOU but I couldn't because I got the no "no reply" blogger email address.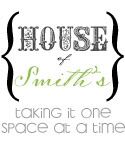 Then come back here and comment and I will be able to personally respond to you :) Yeah!!!!
-------------------
Tomorrow: A Valentine's day tutorial