This post brought to you by
No nonsense
. All opinions are 100% mine.
New year – new time to try something new! I like to try a few new things in my wardrobe all the time and also incorporate current trends with my own twist on them or how they will best fit my own style and body type.
Tights and leggings on the other hand are versatile (you know how I love that!!!). And to make them even trendier they are becoming readily available in patterns and colors!!!
No nonsense tights and leggings
are perfect for this and right up my alley! Why, you ask? You know I love a bargain or an affordable deal and
No nonsense tights and leggings
are affordable plus easily found at food & drug stores and also mass retail stores. I can pick up some at the stores I am already frequently shopping at. Plus if I want to take a chance on a new color, pattern or texture they are affordable enough to snag a few pairs without any worry that I am spending too much.
I received a pair of corduroy gray leggings and also a pair of fishnet tights. Fun right? I loved the fact the leggings came in the corduroy texture! Leggings are great to pair with sweaters, tunics, skirts and more. I love to wear them with boots in the fall and winter (and I love grey too – because it's versatile – there's my favorite word again!)
Here's one way to wear the corduroy leggings. I wore a longer style white top, paired with a grey corduroy cropped jacket, boots and I added a pop of color with my yellow necklace.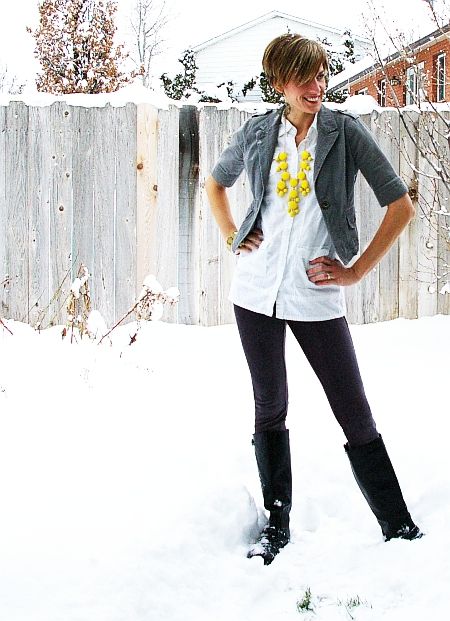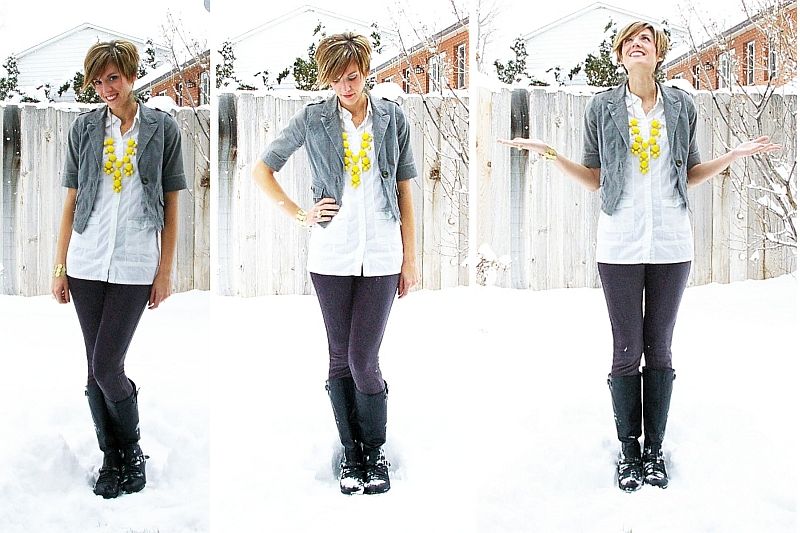 Easy and comfortable. Super comfortable. I feel pulled together and stylish without a lot of effort.
My second outfit shows 1 way to wear the fishnet tights (can you say va va voom? LOL). I went a litte more dressy with this outfit. A black pencil skirt, leopard print fitted top, my fur vest and ankle high heel boots. Lots of texture with this outfit!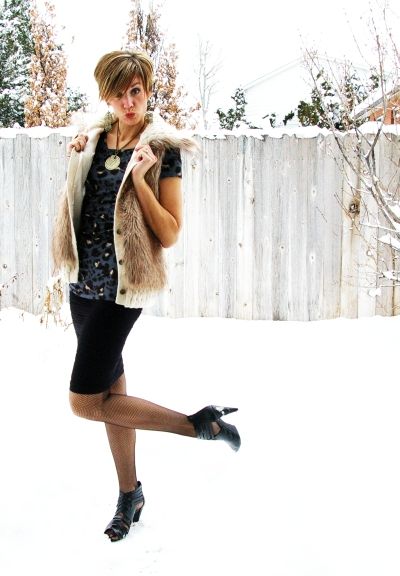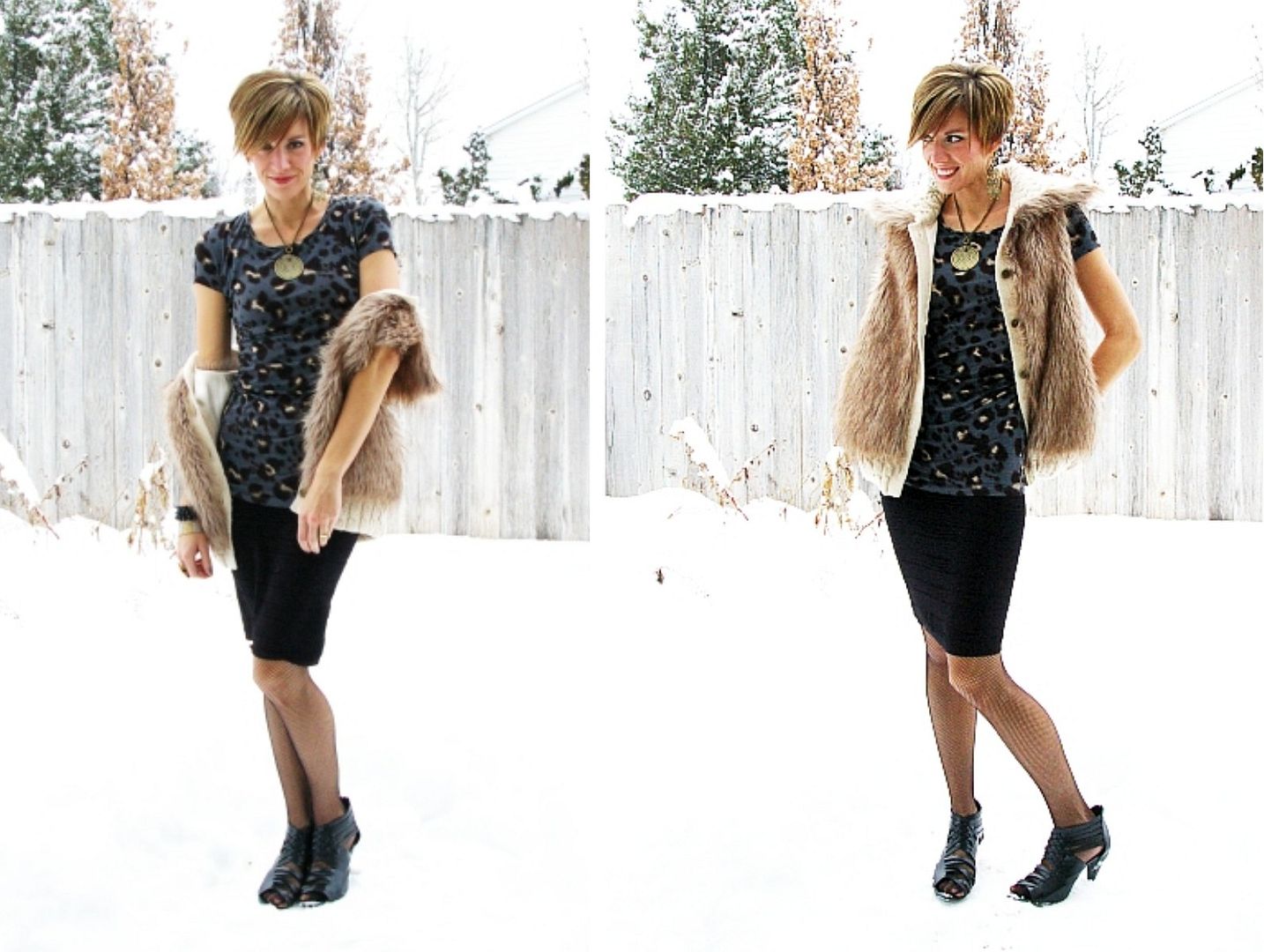 Next I'd love to add some colored tights and create some outfits using those! Jill Martin a TV personality and author is teaming up with No nonsense. She's got her finger on the fashion pulse so you know they will be bringing you what's latest and hot! Check her out in this colorful video! You might be excited too for colored tights!