This post brought to you by
Duck® Brand
. All opinions are 100% mine.
I wish Duck Tape® was cool when I was in High School and going to Prom. I think I would have done a little Refashioning to my outfit and showed a little more creativity. I'm amazed at all the colors and patterns of Duck Tape® that are available now AND all the really cool things you can create with it!
After seeing the recent Project Runway Challenge where they created Prom Dresses with Duck Tape
®
I've been itching to get my hands on some! I would still love to create a dress – and so would my daughter – but for now I'll settle for some Prom accessories. Why Prom when I'm well past the High School age scene?
Because of the
Stuck at Prom®
Scholarship contest!!! Attention all High School students! I've got all the details below but first the project!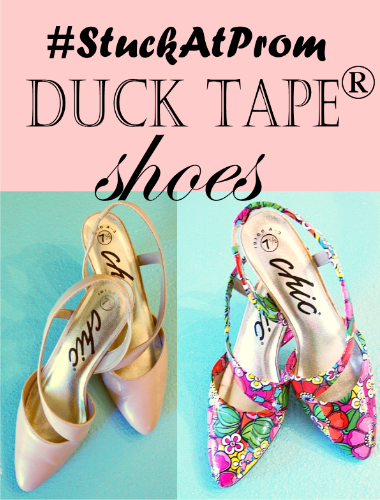 I would say MOST if not all Prom Dresses are plain colored right? They aren't patterned usually. So a great way to add a pop of color or statement piece is to create some Duck Tape® shoes! It's a perfect Refashion project (and you know how much I love those!) You could go for a plain color or a patterned one like I chose!
You'll need a pair of shoes to cover, Duck Tape® and some scissors.
Start by covering the center middle of the toe. Fold under the top edge and using your scissors score a line where the toe meets the underside. Continue covering the whole area.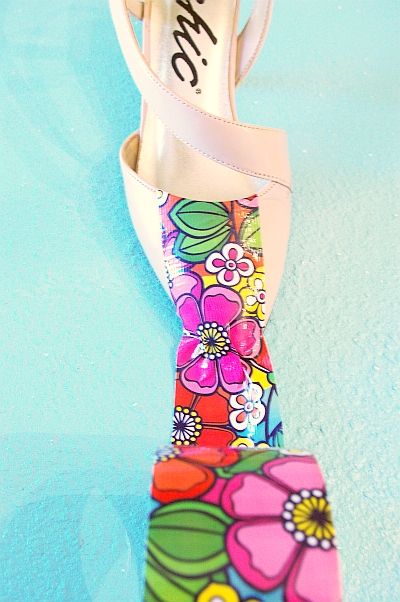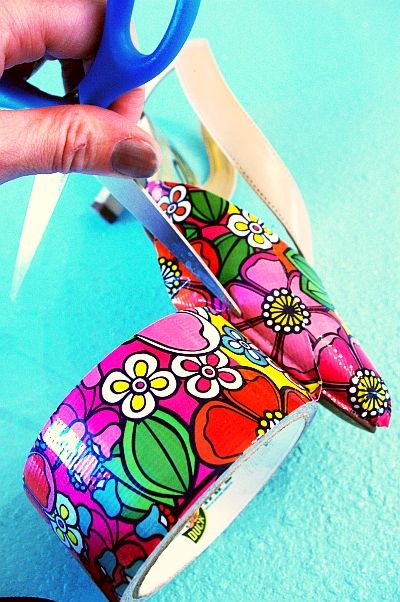 You could stop there but I wanted to cover the straps too! Place a long piece over the strap making sure it doesn't buckle or wrinkle to much. Fold the edges to the back of the strap cutting away excess as necessary.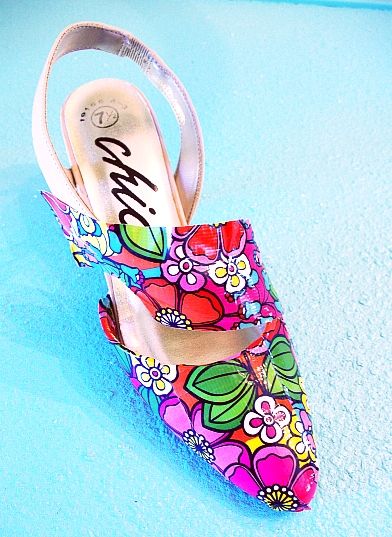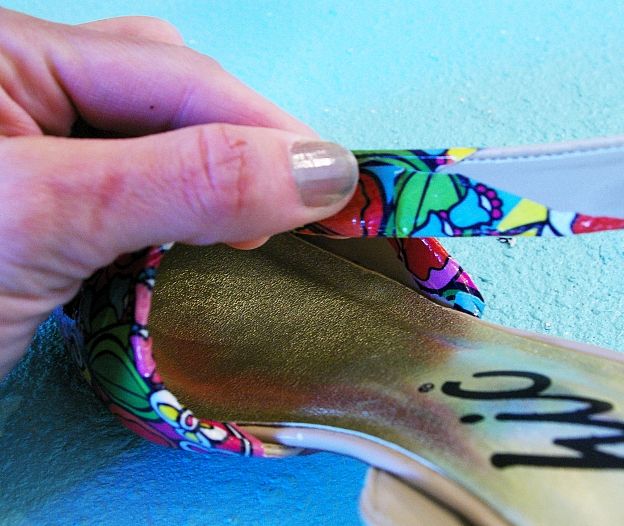 I love love LOVE the finished look! Colorful, original and fun!
You could even cover the heel of the shoe if you wanted!
Now it's your turn! Enter the
Stuck at Prom®
Scholarship contest (
offical rules
and
FAQs
).There is over $40,000 in cash scholarships available! Just for getting creative with Duck Tape
®
The first prize winner gets $5,000 and $5,000 for their school!
Open to legal US residents and Canada who are 14 years of age or older. The contest began March 11 and ends June 10, 2013. Don't delay!
I've got another Refashion project using Duck Tape® that I will post soon!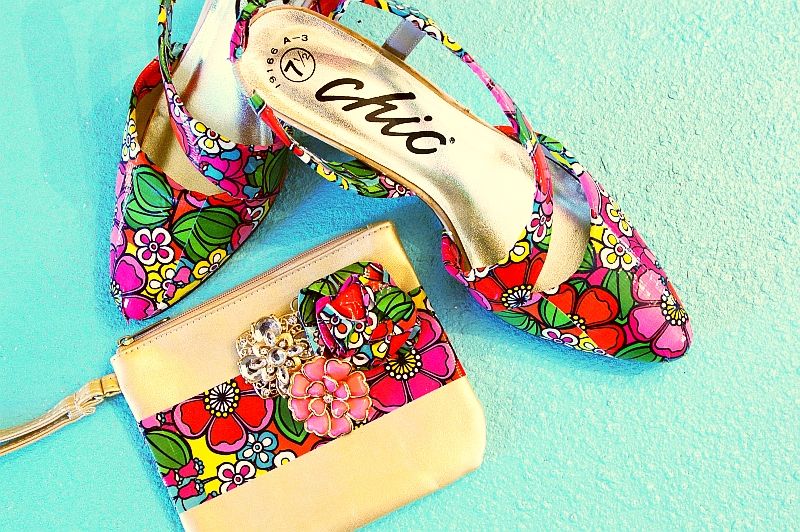 And Hey! I'm not the only one who wants a
Duck Tape®
dress! These were created by my daughter!