Steph here today with a thumbprint frame tutorial. Since it's Valentine's Day you may not be able to squeeze this love-y craft in today. But I hope you'll pin it an keep it in mind for a cute decoration or gift even!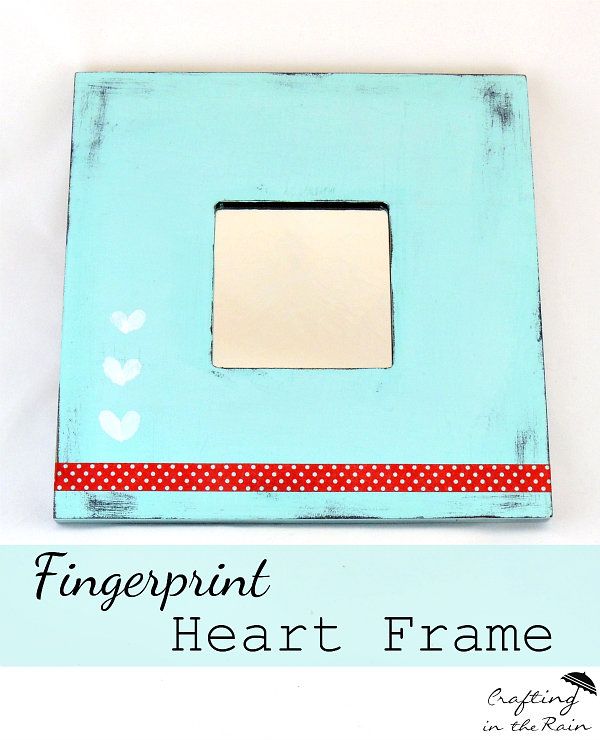 Paint (and sand the edges if desired) a Malma mirror from Ikea. I used a couple of coats of this pretty robin's egg blue.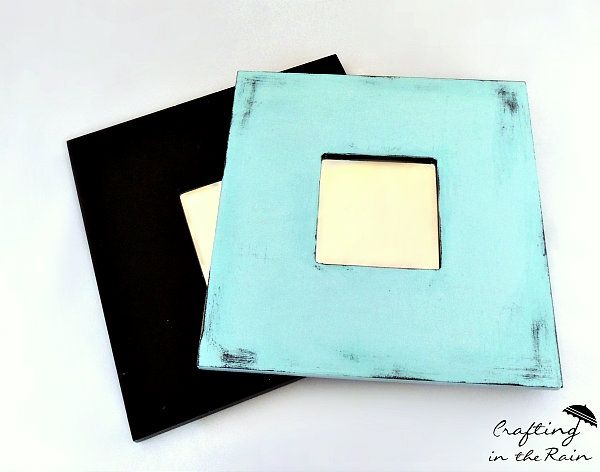 Then make finger print hearts on the side using your kids' fingers. The easiest way is to put the paint on with a paintbrush like this. If you just try dipping a finger it can get pretty gloppy.
Repaint for each side of the heart, then I lightly filled in the bottom to make a point and make it more heart shaped.
Finally, run a strip of washi tape across the bottom of the whole square. I had this red with white polka dots that was perfect for this project.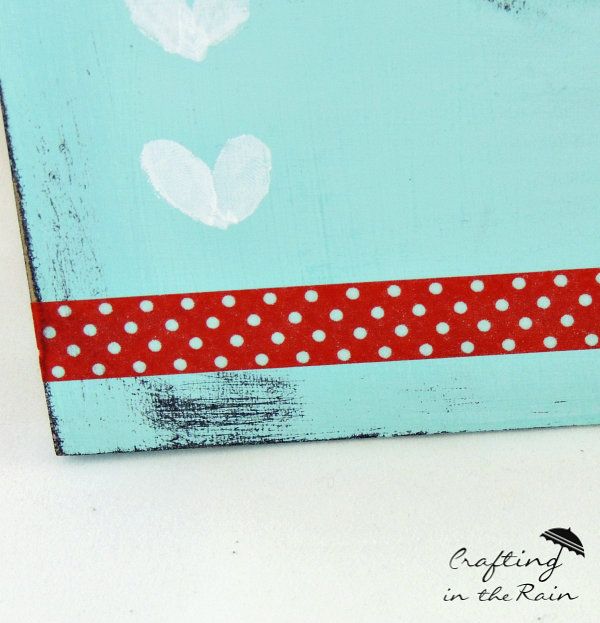 Here it is all finished and ready to hang on the wall, or like I did, glue a block of wood to the back/bottom so it will just stand up on its own. Thanks for reading, and Happy Valentine's Day!