This post brought to you by Duck Brand. All opinions are 100% mine.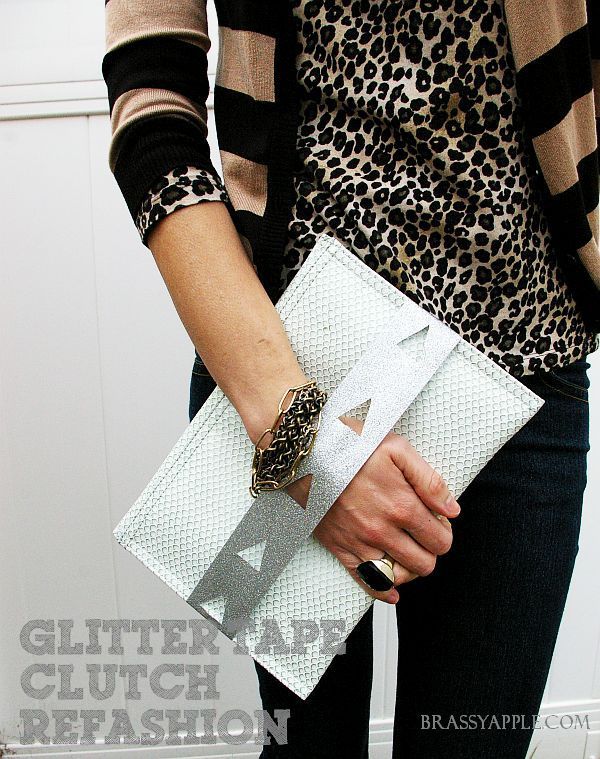 I love a trendy way to hold a clutch when it doesn't come with a handle or strap! And this NO SEW Refashion idea using Glitter Duck Brand Craft Tapes just might be the perfect solution for YOU! Duck Brand® Craft Tape is available in Glitter, Fabric, Prism and Washi. Seriously so cool that they have come out with these options.
Supplies:
Clutch
Glitter Duck Brand® Craft Tape
Craft cutting knife and mat
Measuring tape
Scissors
Measure across the back of your clutch. Your strap will go across the back. Mine was 12″ across.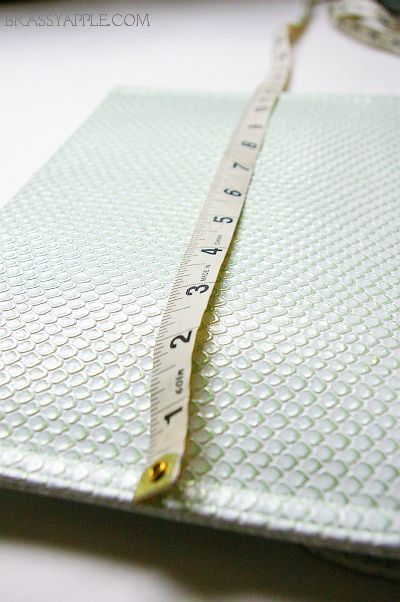 Pull out, measure and cut a piece of Tape that is twice as long as the back of your clutch measurement and then add 1″. So my piece would measure 25″. Cut a 2nd piece that is same as your back measurement – 12″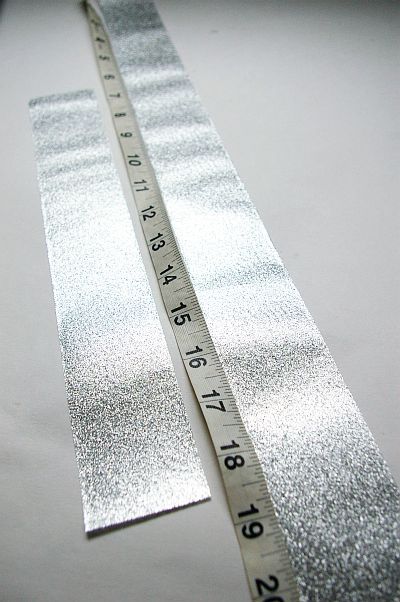 Place the shorter piece, sticky sides together, in the middle of the longer piece. This creates a double sided area that won't stick your the clutch or your hand. This becomes the strap section. (see picture above)
Now you can cut a design INTO this strap or double sided area for added interest. Freestyle your design or trace and follow a pattern. A simple pen, cutting knife and mat can help you create your design. Be careful of the exposed sticky parts of the tape. You don't want them to lose their stickiness or fold over onto themselves.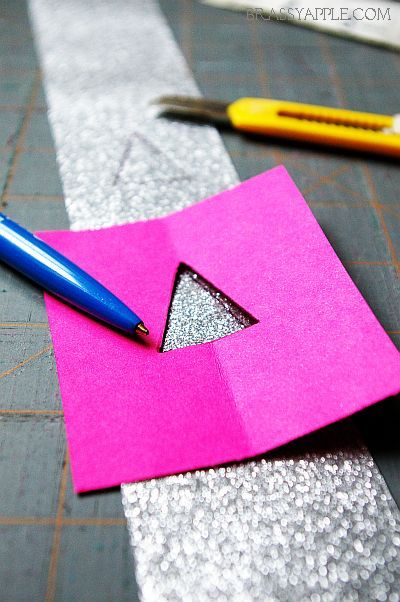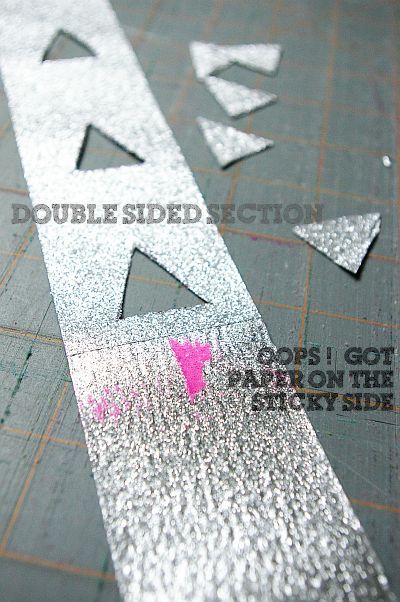 With the sticky side of the tape still facing up, center the back of your clutch over the double sided section. Position where you want it from top to bottom also. I placed mine just above the snap closure on the front.
Pull the sticky parts of the tape around to the front and position them into place tightly. Press down the tape to secure into place. Flip over to see your finished design!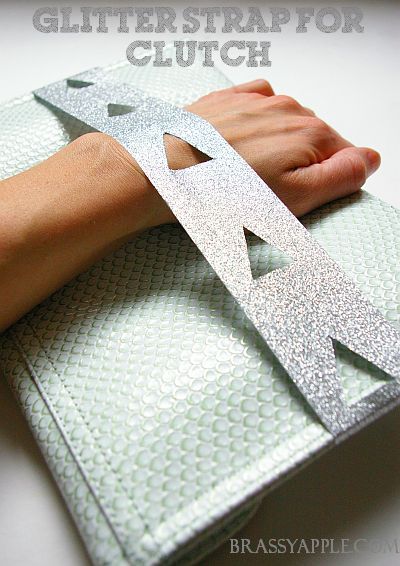 I never had any problems with the Glitter flaking off. This tape is awesome! The glitter stays and there is no backing to peel off and it's very easy to use! What would you create? The glitter tape comes in Pink, Silver, Aqua and Red! Would love the Red for the 4th of July and Christmas of course! Get more ideas and tips and tricks by following @TheDuckBrand on Twitter!