This post brought to you by Biz Stain & Odor Eliminator. All opinions are 100% mine.
Kids, Laundry, cooking, running around and RAISING a family is quite the demanding everyday schedule – and that doesn't even really cover anything on the TO DO list right? There is ALWAYS someone that is hungry and wants a snack, someone who is having a meltdown or a problem, someone who is putting up a fight about homework, someone that needs ran somewhere and someone who needs laundry done.   As a mom I have learned to pick my battles through the years.
I recently had the chance to try Biz stain fighting liquid. It's been around for years and just recently got a new makeover!
Biz contains more stain fighting ingredients
than many others out there. Honestly, I don't like having to worry about the laundry. My boys are messy, dirty, adventerous….typical boys!! Half of the time I don't see all the food, grass, dirt, etc that may be on their clothes. I just know that is their laundry basket is full and the clothes need cleaned ASAP!
Laundry and picking my battles goes hand in a hand as a mom. Just like we have "mountains to climb" in life there are weekly mountains of laundry to do as well. Do I want to spend my time working on my laundry stains or do I want to spend my time working on my family relationships, teaching and playing with my kids? I'm leaving the stain fighting to Biz and making my life easier – one less battle.
I love that Biz allows me to pretreat stains or simply just add it to my wash with my laundry detergent. Great for those stains or ground in dirt that maybe I didn't catch. I gave Biz a test by tackling the SOCKS! Here's our before shot – do you have the same dirty bottoms of socks in your household? Seems like they don't get quite as white or clean when I've washed them before.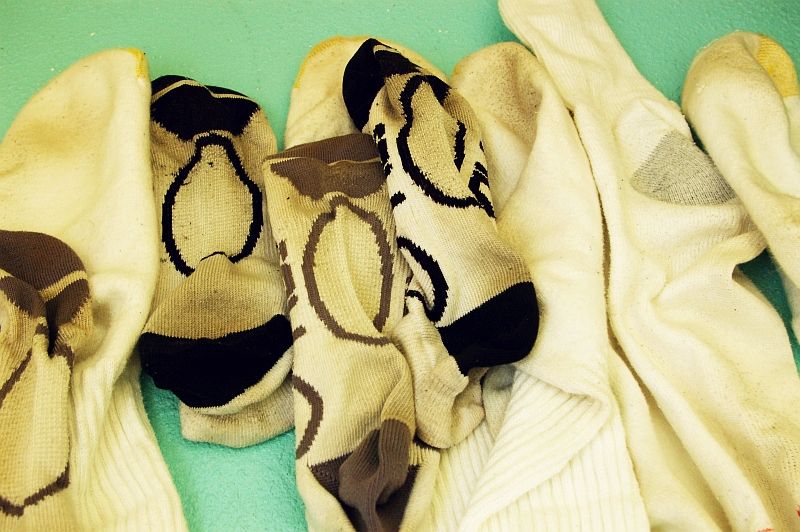 I tried out the pretreat method on some of them. Gave it a little rub and let them site or a few minutes. Then into the wash they went.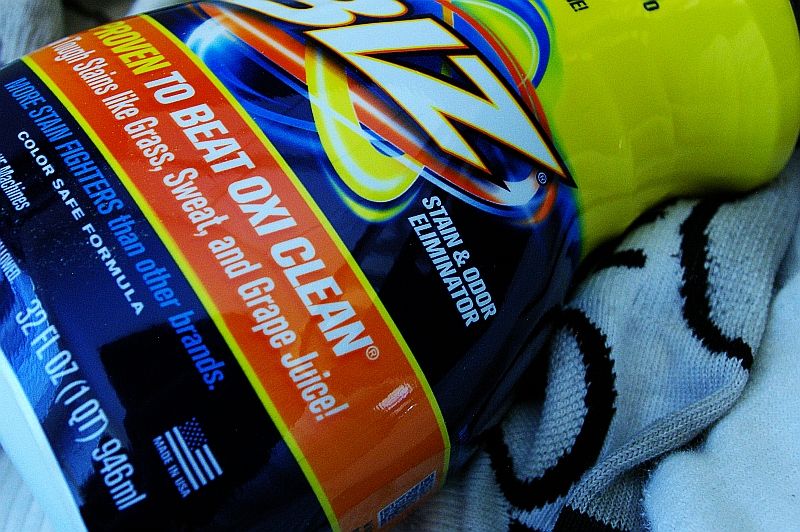 Results? They actually LOOKED brighter to me! and I love the nice, clean smell that Biz gave the socks and the rest of the clothes that were in the load of laundry too.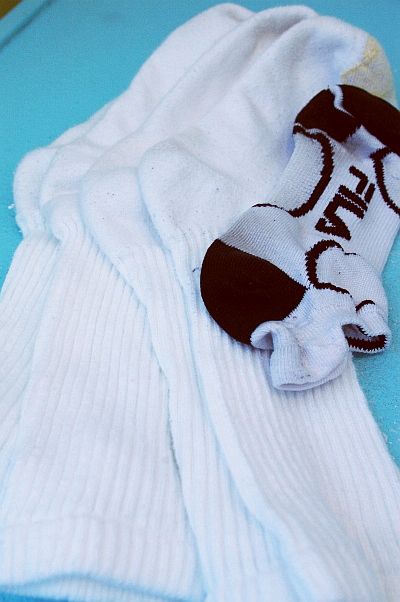 So I tried it again. I ran more loads of laundry. Some pretreating and some just pouring the Biz in and letting it do it's thing. I have been happy with the results from all angles. Laundry battles? Bring them on – they just aren't that big of a battle anymore! Now, folding it all and putting it away is another story. LOL!
One of the things we say at our house when someone is really dirty is, "looks the sign of a good time!" So let them be dirty. Let them have fun and let Biz tackle those battles for you!